As iron sharpens iron, so one man sharpens another.
Unlike other groups that meet in the church, small groups are not just another activity to attend, but a group of people to be committed to. We love large group gatherings in church, Sundays are awesome, but we want to ensure that every single person in TLC is known and cared and we are convinced that small groups is where this happens best.

Life is always better together and with Accountability, Belonging and Care as the ABCs of small groups, a small group can be a source of life and joy for you. We are convinced that life transformation happens here.

Groups meet weekly in Newtownards and surrounding towns.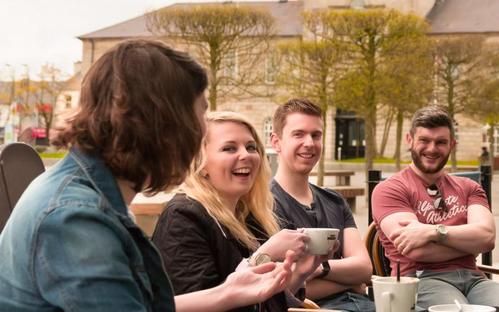 Sign up for a small group
We'd love to get you connected to a small group in your area. Fill out the form below to get started.
Small groups help people grow in their faith and build community. Our groups take place throughout the week in different neighborhoods, so use this form to find a group that's right for you. We'd love to have you join us!